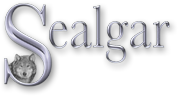 Privacy policy for Faclair Mòr Ceumannan
The Faclair Mòr app has been developed for Stòrlann Nàiseanta na Gàidhlig ("Stòrlann"), whose registered address is An Tosgan, 54 Seaforth Road, Stornoway, Isle of Lewis, HS1 2SD. The app developer is Sealgar Ltd, 7 New Street, Back, Isle of Lewis, HS2 0LH.
Both Stòrlann and Sealgar are committed to protecting the privacy of users of the app.
The app collects no data on users and does not communicate with either company at any time. No personally identifiable data of any kind is collected by the app.
The only data we receive is the anonymised data the Google Play Store or Apple App Store give us with data about number of installs and the platform you may use. We cannot link you to this information in any way.